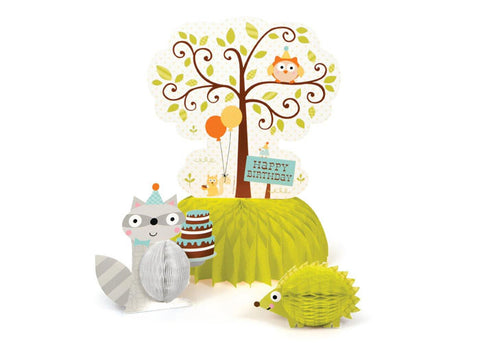 Woodland Birthday Table Centerpiece Kit
The table at the party will look magical when adorned with these Happy Woodland Boy Honeycomb Centerpieces! This is a pack of 3: the largest one is features an owl in a tree, a squirrel with balloons tied to his tail and a bird standing atop a sign that reads "Happy Birthday," the centerpiece of middle size features a raccoon, and the smallest displays a green hedgehog. These are attention-grabbing decorations that kids love!
Includes:
- 1 Honeycomb Tree 11.75" x 9"
- 1 Honeycomb Raccoon 5.7" x 5.6" x 2.3"
- 1 Honeycomb Hedgehog 3.3" x 4" x 1.3"
---
We Also Recommend